KOCHON CHONG-KUN LEE

Before his death in 1993, Kochon Chong-Kun Lee donated his entire life savings to educational works. His will was carried out my hisfamily by donating 33.8 billion won in the name of the Chong Kun Dang Kochon Foundation and Chong Kung Dang Kochon Academy
During his days in the Busan factory, Kochon Chong-Kun Lee supported employees to study at an evening school, and in the 1960s, he encouraged employees who had graduated from a 4 year college to study at graduate schools and receive a master's degree. Since he had not received much education, he supported the education of his employees who were like family to him. Also, he helped social organizations and the needy, and provided opportunities for young students who wanted to study but could not afford it. Kochon's philosophy on giving back to society led to the establishment of the Kochon Foundation in March of 1973 which aimed to contribute to society by promoting talented students. The Kochon Foundation continues to give scholarships to this day. The reason why the Kochon Foundation consistently provided scholarships for students was to support students that were capable but could not continue with their studies due to economic reasons, and help these students to become people who could greatly contribute to the society and the nation.

CKD Kochon Educational Foundation
"The force behind the growth of a nation and a corporation is training talented individuals"
Kochon Chong-Kun Lee always said that education is what allows one to have insight on creating ideals for the world, and through sincere education, students will become people who will shape the future. The Chong Kun Dang Kochon Academy was established to create students who have grand ideals, creative students with sincere knowledge, and students who can give unto others. To train tax accounting experts who will be play leading roles in today's knowledge and information based society, the Daedong Accountring High School was established in hopes of becoming the training ground for talented students.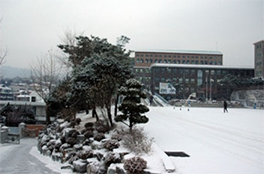 To pay tribute to Kochon Chong-Kun Lee's dedication to tuberculosis elimination, the Kochon Foundation and the WHO affiliated Stop TB Partnership has founded the Kochon Prize since 2005 and has donated a total of 17 billion won to 22 organizations. (2013 statistics)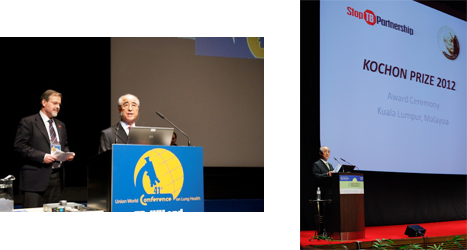 Kochon, Selected as one of 'Korean Historical Figure'
Since February 2008, The Korea Mint Corporation has selected two people each month, to a total of 100 people from various fields such as politics, economics, and society that are individuals who have set an example for future generations. Kochon Chong-Kun Lee was selected as the 52nd member for his contributions to society by protecting the nobility of human lives and giving back to the Korean society through pharmaceuticals.